Krikò
Straw wine from Primitivo Puglia IGP - Format: 75 cl - Vintage: 2018
Ready to ship
AGEING
12 months of aging in second-pass French oak barriques
ALCOHOL CONTENT
14,5% vol
SERVICE TEMPERATURE
10-12 °C
FOOD PAIRING
Sweets in general, especially chocolate and dry almond pastries; blue and aromatic cheeses.
TASTING NOTES
Pronounced aromas of cherry, plum, blueberry and kirsch, with notes of vanilla and candied fruit.
Available!
Quantità
Sconto
Prezzo unitario
36+
8%
16,56

€

18+
5%
17,10

€

6+
3%
17,46

€
Share
Data sheet
A distinctive element inside a culture is the language. Griko is an old greek dialect that still lives in southern Salento, because its people resist to forget their ancient roots and traditions. With the same respect for our culture, we created this Primitivo passito wine, that clearly reflects our deep, intense and long living Puglian nature.
GRAPE VARIETY: Primitivo
TYPE OF WINE: Red dessert wine
PRODUCTION AREA: Francavilla Fontana area, in Southern Puglia
TRAINING SYSTEM: traditional puglian bush vines
SOIL: clayey
PLANT DENSITY AND YIELD: 4500 plants per hectare and 1 kg of grapes per plant
HARVEST: manual harvest takes place between the end of August and the beginning of September, when the tannins of the skin are ripe enough. The bunches are collected in small 5 kg baskets, to preserve their integrity, and are taken to a room called "fruttaio" where the withering process takes place, that is the dehydration of the grapes at controlled temperature and humidity.
VINIFICATION: after about a month of withering, the grapes are destemmed and crushed; follows a slow fermentation  which lasts about 30 days, at a controlled temperature of 22-24 °C. During the fermentation, frequent punch-down and delestage processes are performed to improve the extraction of color, aromas and tannins. The fermentation is interrupted before the complete consumption of the sugars. Wine then rests for 10-15 days and finally it's soft pressed.
AGEING: 12 months in French oak barrels
ALCOHOL: 13.5%
RESIDUAL SUGAR: 120 g / l
CALORIES: 164 kcal / 100 ml
TASTING NOTES: ruby ​​red color, with garnet hues; pronounced aromas of cherry, plum, blueberry and kirsch, with notes of vanilla and candied fruit. Full-bodied but fresh, it shows a perfect balance with velvety tannins and a lingering finish of dried fruit.
SERVICE: 10-12 °C
FOOD PAIRING: sweets in general, especially chocolate and dry almond pastries; blue and aromatic cheeses.
Additional information
| | |
| --- | --- |
| Weight | 1400 g |
| Vintage | 2018 |
| Aging process | 12 months of aging in second-pass French oak barriques |
| Size | 75 cl |
| Alcohol Degree | 14,5% vol |
| Line | Passito |
| Temperature | 10-12 °C |
| Type of wine | Natural sweet red (passito) |
| Vine Variety | Primitivo |
Awards and Prizes
| Honor / Award | Vintage | Punteggio |
| --- | --- | --- |
| | | |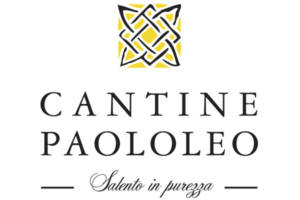 Cantine Paololeo
If it is true that behind every bottle of wine there is always a story to tell, that of Paololeo wines is a simple and beautiful story, just as all the family stories are.
There have been five generations of winemakers who, united by a passion for wine and never leaving their land, have built a piece of history of the winery which, today as then, in located in the town of San Donaci, south of Brindisi.
The main focus of the Paololeo winery is the family and the territory in all its traditional expressions; the winery is flanked by the farm which today owns more than 70 hectares and an ancient farmhouse surrounded by vineyards; Primitivo, Negroamaro, white and black Malvasia of Lecce: these are the main autochthonous vines grown, followed by Chardonnay and Fiano.
Today it is a modern company of 35,000 square meters, equipped with a fully automated bottling line, a capacity of 120,000 hectoliters of wine and 1,000 French and American barriques for aging the wines.
The annual production is currently around 5 million bottles, of which 60% is destined for sale abroad in countries such as Denmark, Sweden, Norway, England, Germany, Switzerland, USA, Brazil and others.
Remaining faithful to tradition has always been Paolo Leo's goal, animated by the same hereditary passion that has accompanied the Leo family business for more than a hundred years.
Official page: www.paololeo.it