Passo Del Cardinale
Primitivo di Manduria DOP - Format: 75 cl Format: 75cl in Tube
Ready to ship
AGEING
3 months in American oak barriques3 months in american oak barriques and 6 months in stain-less steel
SERVICE TEMPERATURE
18° C
FOOD PAIRING
Roasted meats, Sliced beef and grilled steaks and spicy foods
TASTING NOTES
Black berries, mainly cassis and black currant, with notes of licorice and coconut, full-bodied and balanced
Share
Data sheet
Primitivo grapes ripen very early, which explains its name. Interestingly, just 20 days after the harvest, Primitivo vines produce new grapes, traditionally called "second harvest"; these younger bunches are used by the winemaker to increase the freshness and acidity of these bold wines, given as a result a perfectly well-balanced red wine.
GRAPE VARIETY: Primitivo
APPELLATION: Primitivo di Manduria DOP
PRODUCTION AREA: rural area of the towns of Manduria and Sava, in the province of Taranto
TRAINING SYSTEM: 40 years-old traditional apulian bush vine, short pruned, with two buds per spur
SOIL: clayey
PLANT DENSITY AND YIELD: from 4000 to 4500 plants per hectare, with yields of about 1.2 kg of grapes per plant
HARVEST: The harvest is carried out in the early hours of dawn, avoiding high temperatures to preserve freshness and aromaticity.
VINIFICATION: The grapes are destemmed and fermented at a controlled temperature of 25 °C for 8-10 days. The maceration of the skins lasts 15-18 days, to improve the delicate extraction of tannin sand flavors
AGEING: 3 months in American oak barrels and 6 months in stainless-steel tanks
ALCOHOL: 14 %
CALORIES: 101.5 kcal / 100 ml
TASTING NOTES:  deep ruby color; pronounced bouquet of black berries, mainly cassis and black currant, with notes of licorice and coconut; full-bodied and balanced, with velvety tannins and a perfect acidity; lingering finish of forest fruits and spices jam.
SERVICE: decant and serve at 18 °C
FOOD PAIRING: Primitivo di Manduria di Passo del Cardinale is a full-bodied wine, able to enhance fine meats with a rigorous structure. Sliced beef and grilled steaks are the backdrop for a panoramic photograph. A touch of Puglia with orecchiette with braciole sauce can be a gastronomic journey that can surprise your guests.
Additional information
| | |
| --- | --- |
| Weight | 1750 g |
| Aging process | 3 months in American oak barriques, 3 months in american oak barriques and 6 months in stain-less steel |
| Size | 75cl in Tube, 75 cl |
| Alcohol Degree | 14 % |
| Line | Classici |
| Temperature | 18° C |
| Type of wine | Still red |
| Vine Variety | Primitivo |
Awards and Prizes
| Honor / Award | Vintage | Punteggio |
| --- | --- | --- |
| | | |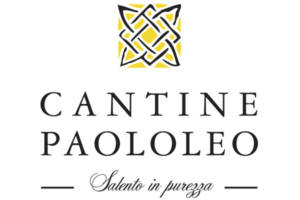 Cantine Paololeo
If it is true that behind every bottle of wine there is always a story to tell, that of Paololeo wines is a simple and beautiful story, just as all the family stories are.
There have been five generations of winemakers who, united by a passion for wine and never leaving their land, have built a piece of history of the winery which, today as then, in located in the town of San Donaci, south of Brindisi.
The main focus of the Paololeo winery is the family and the territory in all its traditional expressions; the winery is flanked by the farm which today owns more than 70 hectares and an ancient farmhouse surrounded by vineyards; Primitivo, Negroamaro, white and black Malvasia of Lecce: these are the main autochthonous vines grown, followed by Chardonnay and Fiano.
Today it is a modern company of 35,000 square meters, equipped with a fully automated bottling line, a capacity of 120,000 hectoliters of wine and 1,000 French and American barriques for aging the wines.
The annual production is currently around 5 million bottles, of which 60% is destined for sale abroad in countries such as Denmark, Sweden, Norway, England, Germany, Switzerland, USA, Brazil and others.
Remaining faithful to tradition has always been Paolo Leo's goal, animated by the same hereditary passion that has accompanied the Leo family business for more than a hundred years.
Official page: www.paololeo.it
-20%
-20%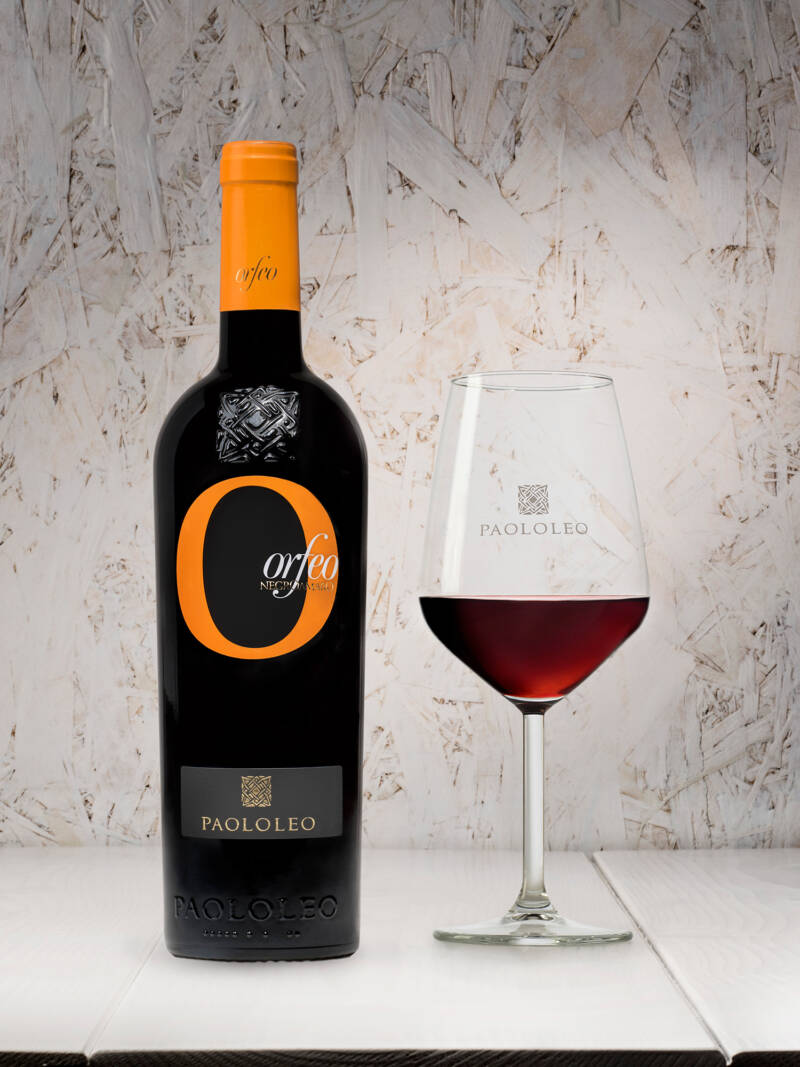 Orfeo
Negroamaro Puglia IGP