Magnum Numen Tube – 1,5l
Chardonnay Salento IGP - Format: 1,5 lt + Tube - Vintage: 2020
Ready to ship
AGEING
Alcoholic fermentation in French oak barriques; 6 months in steel vats and 3 months in bottle
SERVICE TEMPERATURE
10-12 °C
FOOD PAIRING
Fish dishes, aged cheeses, pasta, white meat, grilled vegetables and aperitifs.
TASTING NOTES
Pronounced fruity bouquet of peach and apricot, with hints of vanilla and almonds
Available!
Share
Description
Chardonnay is a white grape variety that adapts very well to different terroirs and winemaking techniques. Fermenting and / or ageing Chardonnay wine in French oak barrels improves its complexity, structure and persistence, adding also notes of vanilla and other oak-derived spices. In addition, oak fermented/aged Chardonnay acquires longevity, developing fascinating tertiary aromas if kept properly in the bottle, even after a few years.
GRAPE VARIETY: Chardonnay
APPELLATION: Salento IGP
PRODUCTION AREA: south-west of the province of Brindisi, 1 km from the Adriatic Sea in southern Puglia
TRAINING SYSTEM: spurred cordon
SOIL: medium texture
PLANT DENSITY AND YIELD: 4500 plants per hectare and 1.8 kg of grapes per plant
HARVEST: the harvest generally takes place in the second ten days of August; basic conditions for the success of this wine is the right maturation of the grapes, the manual harvest in boxes of 5 kg and the period of pre-withering to which the bunches are subdued, during which the substances contained in the pulp are concentrated.
VINIFICATION: soft pressing for a delicate extraction, followed by maceration during 8-9 hours at a temperature of 10 °C. The alcoholic fermentation takes place in American and French oak barrels at a controlled temperature. At the end of fermentation, the wine is left in contact with its lees, which are periodically stirred ("batonage"); the substances released by yeasts during this process further increase the wine's structure and complexity.
AGEING: 6 months in stainless steel vessels and 3 months in bottle
ALCOHOL: 14%
CALORIES: 98 kcal / 100 ml
TASTING NOTES: lemon colour, pronounced fruity bouquet of peach and apricot, with hints of vanilla and almonds; well-structured, with a medium to full bodied, perfectly balanced with a good freshness. Lingering finish, with notes of honey and apricot jam.
SERVICE: 10-12 °C
FOOD PAIRING: fish dishes, aged cheeses, pasta, white meat, grilled vegetables and aperitifs.
Additional information
| | |
| --- | --- |
| Weight | 3000 g |
| Aging process | Alcoholic fermentation in French oak barriques; 6 months in steel vats and 3 months in bottle |
| Vintage | 2020 |
| Size | 1,5 lt + Tube |
| Alcohol Degree | 14 % |
| Line | Top |
| Temperature | 10-12 °C |
| Type of wine | Oak-matured red |
| Vine Variety | Chardonnay |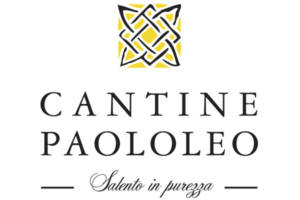 Cantine Paololeo
If it is true that behind every bottle of wine there is always a story to tell, that of Paololeo wines is a simple and beautiful story, just as all the family stories are.
There have been five generations of winemakers who, united by a passion for wine and never leaving their land, have built a piece of history of the winery which, today as then, in located in the town of San Donaci, south of Brindisi.
The main focus of the Paololeo winery is the family and the territory in all its traditional expressions; the winery is flanked by the farm which today owns more than 70 hectares and an ancient farmhouse surrounded by vineyards; Primitivo, Negroamaro, white and black Malvasia of Lecce: these are the main autochthonous vines grown, followed by Chardonnay and Fiano.
Today it is a modern company of 35,000 square meters, equipped with a fully automated bottling line, a capacity of 120,000 hectoliters of wine and 1,000 French and American barriques for aging the wines.
The annual production is currently around 5 million bottles, of which 60% is destined for sale abroad in countries such as Denmark, Sweden, Norway, England, Germany, Switzerland, USA, Brazil and others.
Remaining faithful to tradition has always been Paolo Leo's goal, animated by the same hereditary passion that has accompanied the Leo family business for more than a hundred years.
Official page: www.paololeo.it