Ecosistema
Organic Chardonnay Salento IGP - Formato: 75 cl - Annata: 2022
Disponibile
MATURATION
4 months in steel vats and 1 month in bottles
ALCOHOL CONTENT
12,5% vol
SERVING TEMPERATURE
8 - 10°C
IDEAL PAIRING WITH
Appetizers based on vegetables, shellfish and delicate cheeses; grilled fish and fowl.
TASTING NOTES
Fresh and fruity aromas of peach and pear, with citrus notes.
Available!
Share
Data sheet
Salento area, in Southern Puglia, offers the ideal environmental conditions for practicing organic farming. The high solar irradiation during most of the year, combined with the absolute absence of rain during the summer and the great ventilation, make it possible to produce healthy grapes, without the need of any pesticides or systemic chemical substances. Aware of the importance of reducing the use of herbicides and pesticides to protect the land and biodiversity of Salento, as well as the health of its population, PaoloLeo winery offers an entire line of certified organic wines.
GRAPE VARIETY: Chardonnay
APPELLATION: Salento IGP
ORGANIC CERTIFICATION: ICEA Organic Certified, according to Council Regulation (EEC) No 2092/91
PRODUCTION AREA: province of Brindisi, Southern Puglia
TRAINING SYSTEM: Guyot
SOIL: medium texture
PLANT DENSITY AND YIELD: 4500 plants per hectare and 2.5 kg of grapes per plant
HARVEST: manual harvest in the early hours of dawn to avoid the lost of freshness and delicate aromas due to the high temperatures of summer; bunches are placed in baskets of 10 kg.
VINIFICATION: Destemming and pressing; fermentation is carried out at a temperature of 15 °C for about 10 days.
AGEING: 4 months in steel and 1 month in bottle.
ALCOHOL: 12.5%
CALORIES: 87.5 kcal / 100 ml
TASTING NOTES: lemon-greenish colour; fresh and fruity aromas of peach and pear, with citrus notes. Delicate and harmonious flavours, with a good level of acidity and a pleasant finish of stone fruit.
SERVICE: 8-10 °C
FOOD PAIRING: appetizers based on vegetables, shellfish and delicate cheeses; grilled fish and fowl.
Additional information
| | |
| --- | --- |
| Weight | 1500 g |
| Aging process | 4 months in steel vats and 1 month in bottles |
| Vintage | 2022 |
| Size | 75 cl |
| Alcohol content | 12,5% vol |
| Line | Bio |
| Temperature | 8 – 10°C |
| Type of wine | Organic still white |
| Vine Variety | Chardonnay |
Awards and Prizes
| Honor / Award | Annata | Punteggio |
| --- | --- | --- |
| | | |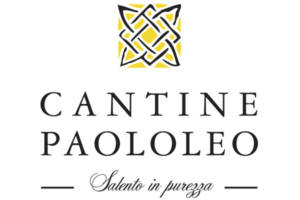 Cantine Paololeo
If it is true that behind every bottle of wine there is always a story to tell, that of Paololeo wines is a simple and beautiful story, just as all the family stories are.
There have been five generations of winemakers who, united by a passion for wine and never leaving their land, have built a piece of history of the winery which, today as then, in located in the town of San Donaci, south of Brindisi.
The main focus of the Paololeo winery is the family and the territory in all its traditional expressions; the winery is flanked by the farm which today owns more than 70 hectares and an ancient farmhouse surrounded by vineyards; Primitivo, Negroamaro, white and black Malvasia of Lecce: these are the main autochthonous vines grown, followed by Chardonnay and Fiano.
Today it is a modern company of 35,000 square meters, equipped with a fully automated bottling line, a capacity of 120,000 hectoliters of wine and 1,000 French and American barriques for aging the wines.
The annual production is currently around 5 million bottles, of which 60% is destined for sale abroad in countries such as Denmark, Sweden, Norway, England, Germany, Switzerland, USA, Brazil and others.
Remaining faithful to tradition has always been Paolo Leo's goal, animated by the same hereditary passion that has accompanied the Leo family business for more than a hundred years.
Official page: www.paololeo.it