-25%
Terreno
Organic Negroamaro Salento IGP
Disponibile
AGING PROCESS
5 months in steel vats and 1 month in bottles
SERVING TEMPERATURE
18° C
IDEAL PAIRING WITH
Well-seasoned main courses, roast meat, game and cold cuts
TASTING NOTES
Pronounced aromas of strawberry and raspberry
Available!
Condividi su:
Description
Salento area, in Southern Puglia, offers the ideal environmental conditions for practicing organic farming. The high solar irradiation during most of the year, combined with the absolute absence of rain during the summer and the great ventilation, make it possible to produce healthy grapes, without the need of any pesticides or systemic chemical substances. Aware of the importance of reducing the use of herbicides and pesticides to protect the land and biodiversity of Salento, as well as the health of its population, PaoloLeo winery offers an entire line of certified organic wines.
GRAPE VARIETY: Negroamaro
APPELLATION: Salento IGP
ORGANIC CERTIFICATION: ICEA Organic Certified, according to Council Regulation (EEC) No 2092/91
PRODUCTION AREA: San Donaci and Mesagne area, southern Puglia
TRAINING SYSTEM: spurred cordon
SOIL: medium texture
PLANT DENSITY AND YIELD: 4500 plants per hectare and 2.5 kg of grapes per plant
HARVEST: The manual harvest is carried out in the early hours of dawn, in the first ten days of September.
VINIFICATION: The grapes are destemmed and fermented at a controlled temperature of 22-24 °C for 8-10 days; fermentation with selected yeasts and malolactic fermentation.
AGEING: 5 months in stainless steel vessels and 1 month in bottle
ALCOHOL: 13.5%
CALORIES: 94.5 kcal / 100 ml
TASTING NOTES: deep ruby ​​color with purple tinges. Pronounced aromas of strawberry and raspberry, with spicy and herbal notes. Full-bodied, lively tannins well balanced with a good freshness, and a pleasant fruity finish.
SERVICE: 16-18 °C
FOOD PAIRING: well-seasoned main courses, roast meat, game and cold cuts
Additional information
| | |
| --- | --- |
| Weight | 1650 g |
| Aging process | 5 months in steel vats and 1 month in bottles |
| Vintage | |
| Size | 75 cl |
| Alcohol content | 13,5% |
| Line | Bio |
| Temperature | 18° C |
| Type of wine | rosso fermo biologico |
| Vine Variety | Negroamaro |
Honors / Awards
| Honor / Award | Anno | Punteggio |
| --- | --- | --- |
| | | |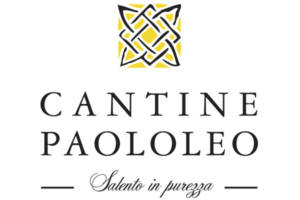 Cantine Paololeo
If it is true that behind every bottle of wine there is always a nice story to tell, the one of Paololeo wines is a simple but beautiful story, just like all the family stories are.
Today Paololeo winery is a modern company: it covers an area of 17,000 square meters and is equipped with a very modern winemaking system, a large barrel room and a cutting-edge bottling line capable of bottling  7000 bottles per hour.
However, the "heart" of all the current area under vines are still those 25 hectares where, at the beginning of the twentieth century, the great-grandfather began to vinify his grapes in Masseria Monticello. Then his nephew Paolo Leo inherited the land and built the winery.
Today it is still an heir, the namesake Paolo Leo, son of Nicola, to lead the new winery, together with his wife Roberta and his eldest sons Nicola and Stefano, who are paving the way for the younger brothers Francesco and Alessandro.
Official website: www.paololeo.it