Spaghetti alla Chitarra of durum wheat Khorasan
Bronze drawn handmade Spaghetti alla Chitarra
Esaurito
Spaghetti alla Chitarra of durum wheat Khorasan are bronze drawn and slow drying, so we recommend spaghetti alla chitarra with full and savory taste sauces. This pasta has excellent nutritional properties, being rich in antioxidants and with a high percentage of proteins.
500 gr pack.
Not available
Description
Durum wheat Khorasan is grown, milled and processed in Italy.
The flour thus produced has excellent organoleptic and nutritional properties, rich in unsaturated fats and vitamins E, this grain also contains a rather high percentage of proteins, such as selenium, a very important trace element for our nutrition.
Remember to keep this pasta in the fridge to keep the quality of the pasta unaltered, which lends itself well to sauces with a full and savory taste.
Il Mulino Calogiuri
This is an historic company rooted in the area, it was born as an artisan mill in 1960 thanks to the intuition and entrepreneurial spirit of its founder Giuseppe Calogiuri, born in 1928.
Giuseppe, of humble peasant origins, finds himself fighting that little-told war of those who remained in the countryside between old people and children; only the foresight and desire to do will lead him to create what will become a family tradition, a tradition that has reached its third generation with the same identical principles: dedication to work and commercial fairness.
The company deals with the production and sale of flours and organic products, the production of pasta with traditional wheat (Senatore Cappelli), wholemeal and healthy flours (tritordeum), as well as the marketing of cereals and typical products, with an eye for high quality.
-15%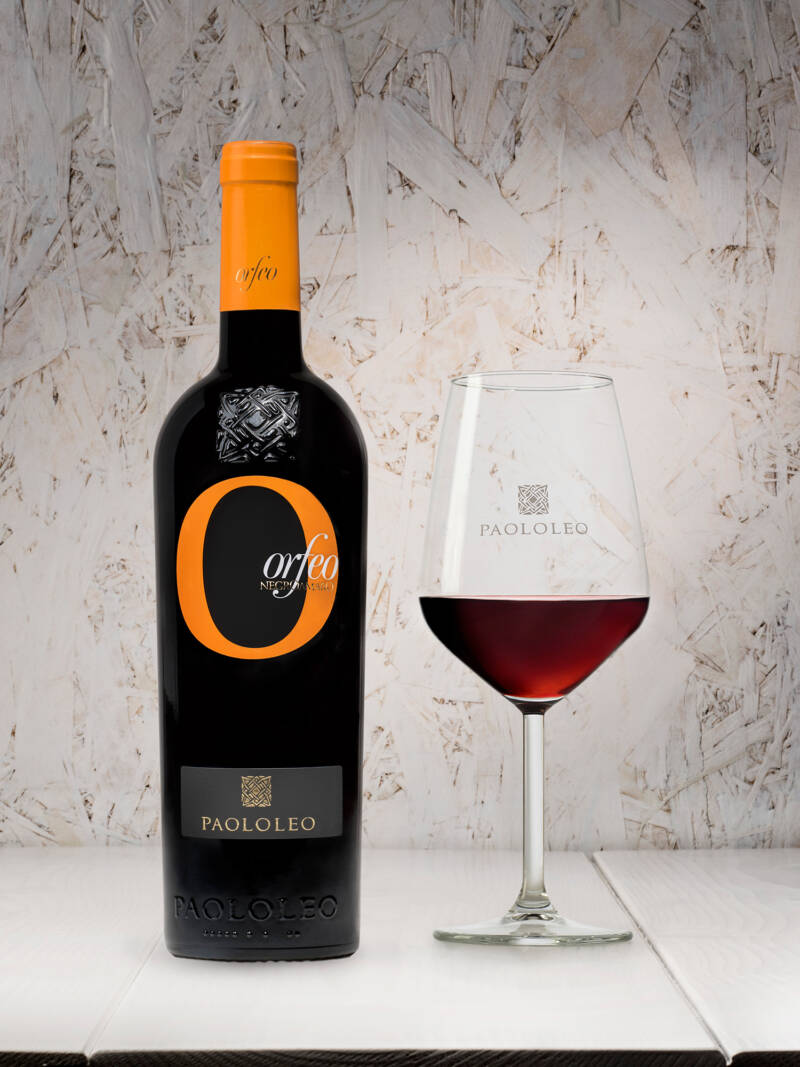 Orfeo
Negroamaro Puglia IGP