Yellow Tomato Sauce
- Format: 450 gr
Ready to ship
'SfizioSalentino' suggests: The Yellow Tomato Sauce perfectly pairs with dishes with a delicate taste, like for example fish dishes, or with any type of pasta dishes.
Pack of 450 gr.
Available!
Share
Description
The "Vizzino" Yellow Tomato Sauce is a mix of unique aromas. It is made with yellow tomatoes cultivated in Puglia that have a delicate taste and an intense smell.
The yellow tomatoes are the only ingredient used to produce this sauce.
The date of minimum durability for the productions carried out from the 1st of January to the 30th of June is until the 30th of June of the second year following. On the other hand, for the productions carried out from the 1st of July to the 31st of December, the date of minimum durability is until the 31st of December of the second year following.
The raw materials are worked following coded instructions and they are bought from qualified suppliers. Moreover these raw materials are always quality checked. During every production cycle, the stabilisation heat treatment is done in order to verify the achievement of the exact temperatures that will allow the correct conservation of the product.
The product can be stored at room temperature, in a cool and dry place. Once opened, it must be consumed preferably within 15 days. It must be stored in the refrigerator (4-6°C).
Orto Buono Cooperative Society a r.l. operates in accordance with the provisions of current European legislation on the traceability of food hygiene and food safety products and applies self-control according to the principles of the HACCP system, in accordance with Reg. CE 178/02, 852/04, and subsequent amendments
The packaging material is purchased from qualified suppliers, able to guarantee the traceability of the packaging, as per EC Reg. 1935/2004 and subsequent amendments. and compliant to come into contact with food as per EC Reg. 1895/2005, EU Reg. 10/2011 and Italian legislation D.M. 21/03/1973 and D.P.R. 777/82.
Additional information
| | |
| --- | --- |
| Weight | 800 g |
| Family | Other |
| Size | 450 gr |
Vizzino
That of the Vizzino Company is a family story. The knowledge and experience have been handed down from father to son by keeping firm the values that have marked 30 years of activity in Salento.
In these decades many things have changed, except the quality and authenticity of the Vizzino preserves and sauces. As well as that way of "doing things well", as it once was, has remained unchanged.
Seriousness, professionalism, care and attention of the ingredients and of the production phases are the hallmarks of Vizzino products from Salento.
-20%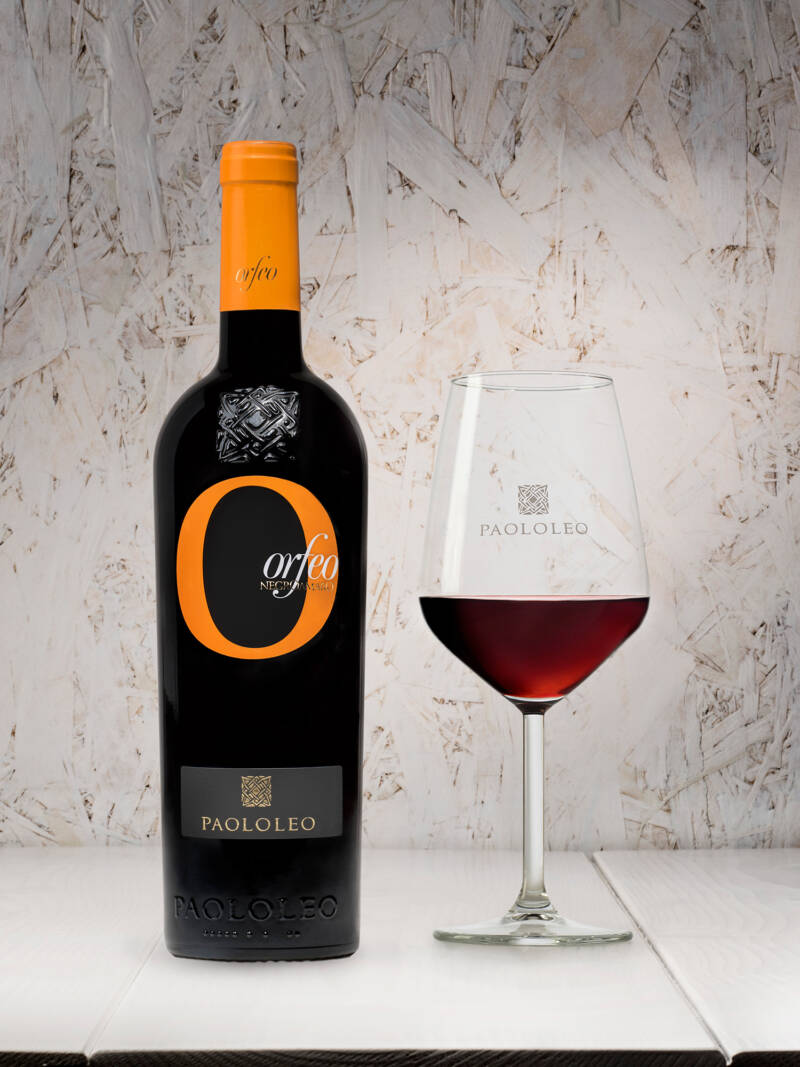 Orfeo
Negroamaro Puglia IGP
-10%