-15%
Passo Del Cardinale Wine Bottle Paper Tube
Primitivo di Manduria DOP - Formato: 1,5 lt Formato: 3 lt in wooden box Formato: 375 ml Formato: 75 cl
Disponibile
MATURATION
3 months in American oak barriques
SERVING TEMPERATURE
18° C
IDEAL PAIRING WITH
Roasts, game and wild mushrooms; well-seasoned sauces and spicy foods
TASTING NOTES
Pronounced bouquet of ripe cherry and cassis, with hints of coconut and chocolate
Available!
Condividi su:
Description
Manduria, known as the city of Primitivo, was founded by the Messapians, an ancient civilization of Illyrian origin who began to cultivate grapes in Salento as early as 2,000 BC. This ancient viticultural heritage is recognised in Primitivo di Manduria DOP appellation, that guarantees a wine with high structure and full body, a high alcohol content and a pronounced bouquet of spices and overripe fruit.
GRAPE VARIETY: Primitivo
APPELLATION: Primitivo di Manduria DOP
PRODUCTION AREA: province of Taranto, southeast Puglia
TRAINING SYSTEM: traditional apulian bush vine
SOIL: clayey
PLANT DENSITY AND YIELD: about 5000 plants per hectare, with a yield of 1.8 kg of grapes per plant
HARVEST: manual harvest, generally by the end of August, working in the early hours of dawn to avoid high temperatures that could reduce the freshness and aromaticity of the wine.
VINIFICATION: the grapes are destemmed and fermented at a controlled temperature of 25 °C.
AGEING: 6 months in American oak barrels and 2 months in stainless-steel tanks
ALCOHOL: 14.5%
CALORIES: 101.5 kcal / 100 ml
TASTING NOTES: intense ruby ​​red color; pronounced bouquet of ripe cherry and cassis, with hints of coconut and chocolate; bold and full-bodied, with velvety tannins. Lingering finish of dried figs and overripe black fruit.
SERVICE: decant and serve at 18 °C
FOOD PAIRING: roasts, game and wild mushrooms; well-seasoned sauces and spicy foods
Additional information
| | |
| --- | --- |
| Weight | 1750 g |
| Aging process | 3 months in American oak barriques |
| Vintage | |
| Size | 1,5 lt, 3 lt in wooden box, 375 ml, 75 cl |
| Alcohol content | 14 % |
| Line | Classici |
| Temperature | 18° C |
| Type of wine | Still red |
| Vine Variety | Primitivo |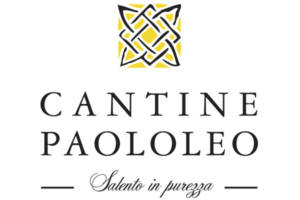 Cantine Paololeo
If it is true that behind every bottle of wine there is always a nice story to tell, the one of Paololeo wines is a simple but beautiful story, just like all the family stories are.
Today Paololeo winery is a modern company: it covers an area of 17,000 square meters and is equipped with a very modern winemaking system, a large barrel room and a cutting-edge bottling line capable of bottling  7000 bottles per hour.
However, the "heart" of all the current area under vines are still those 25 hectares where, at the beginning of the twentieth century, the great-grandfather began to vinify his grapes in Masseria Monticello. Then his nephew Paolo Leo inherited the land and built the winery.
Today it is still an heir, the namesake Paolo Leo, son of Nicola, to lead the new winery, together with his wife Roberta and his eldest sons Nicola and Stefano, who are paving the way for the younger brothers Francesco and Alessandro.
Official website: www.paololeo.it