"Orfeo" wine scented candle
Disponibile
The "Orfeo" wine scented candle is warm and pleasantly fruity: traveling through the scents of our vineyards with the notes of grape must and dark fruit combined with licorice, we meet smoked oak wood and a pinch of black pepper that complete the Negroamaro Orfeo wine candle, making it unique.
Personalize the wooden lid with a phrase or a simple name.
Production time: 1 – 3 days.
Available!
Condividi su:
Description
HANDMADE AND WITH ECO-SUSTAINABLE MATERIALS
Our products are handmade, in order to always guarantee their excellent quality.
Candle made from a hand-cut wine bottle, to be reused in the future as a glass or as a candle holder by purchasing a refill.
The real wood cap can be used both as a support or to close the candle.
PRECIOUS RAW MATERIALS
Our candles are made from the finest pure fragrances.
CREATED BY PERFUMER
Our fragrances are developed and harmonized by master perfumers.
Information for use:
In order for the candle to burn evenly, make sure that the first layer of wax wears itself out all the way to the edges. Remember not to leave the candle burning for more than 4 hours. Furthermore, the candle must not burn when the wick is less than 1 cm.
Burn the candle in sight, never leave it burn without attention. Keep out of the reach of children and pets. Don't swallow. The flame of the candle can reach 10 cm. Use at your own risk. Keep away from heat sources, hot surfaces, sparks, open flames and other sources of ignition. An allergic reaction may occur.
Additional information
| | |
| --- | --- |
| Weight | 1200 g |
| Family | Other |
Honors / Awards
| Honor / Award | Anno | Punteggio |
| --- | --- | --- |
| | | |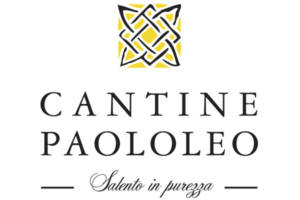 Cantine Paololeo
If it is true that behind every bottle of wine there is always a nice story to tell, the one of Paololeo wines is a simple but beautiful story, just like all the family stories are.
Today Paololeo winery is a modern company: it covers an area of 17,000 square meters and is equipped with a very modern winemaking system, a large barrel room and a cutting-edge bottling line capable of bottling  7000 bottles per hour.
However, the "heart" of all the current area under vines are still those 25 hectares where, at the beginning of the twentieth century, the great-grandfather began to vinify his grapes in Masseria Monticello. Then his nephew Paolo Leo inherited the land and built the winery.
Today it is still an heir, the namesake Paolo Leo, son of Nicola, to lead the new winery, together with his wife Roberta and his eldest sons Nicola and Stefano, who are paving the way for the younger brothers Francesco and Alessandro.
Official website: www.paololeo.it