Rosarose blanc
Brut sparkling white wine - Format: 75 cl
Ready to ship
ALCOHOL CONTENT
12,5% vol
SERVICE TEMPERATURE
6-8°C
FOOD PAIRING
Fresh cheeses, vegetables, fish and seafood, creamy and delicate sauces; dry pastries and creamy desserts like cheesecake
TASTING NOTES
Aromas of white flowers and citrus, with some notes of peach and tropical fruits
Available!
Quantità
Sconto
Prezzo unitario
36+
8%
10,03

€

18+
5%
10,36

€

6+
3%
10,57

€
Share
Data sheet
Rosarose blanc is a sparkling wine, made from Negroamaro grapes processed with the tank method (charmat). Pleasant and fresh, with delicate aromas of fruit, is the perfect match of many traditional puglian dishes, specially seafood and local desserts.
GRAPE VARIETY: Negroamaro
TYPE OF WINE: brut sparkling white wine
PRODUCTION AREA: province of Brindisi, southern Puglia
TRAINING SYSTEM: cordon trained, spurred pruned vines
SOIL: medium texture
PLANT DENSITY AND YIELD: 4500 plants per hectare and 2.5 kg of grapes per plant
HARVEST: the grapes are harvested in the early hours of the dawn by the end of August, when it they're not fully ripe; bunches are sent quickly to the cellar where they are destemmed.
VINIFICATION: crushed grapes are subjected to cool maceration at 12-14 °C and then soft pressed. Clarifying and static decantation follow, lasting for 18-24 hours. Alcoholic fermentation at a controlled temperature of 15-16°C for 10-12 days.
ALCOHOL: 12.5%
CALORIES: 87.5 kcal / 100 ml
TASTING NOTES: bright lemon color, with delicate but persistent perlage; aromas of white flowers and citrus, with some notes of peach and tropical fruits; fresh and soft, well balanced with a pleasant fruity finish.
SERVICE: 6-8 °C
FOOD PAIRING: fresh cheeses, vegetables, fish and seafood, creamy and delicate sauces; dry pastries and creamy desserts like cheesecake
Additional information
| | |
| --- | --- |
| Weight | 1650 g |
| Alcohol Degree | 12,5% vol |
| Line | Classici, Sparkling wines |
| Temperature | 6-8°C |
| Type of wine | Sparkling white wine |
| Vine Variety | Negroamaro |
Awards and Prizes
| Honor / Award | Vintage | Punteggio |
| --- | --- | --- |
| | | |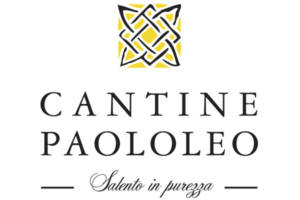 Cantine Paololeo
If it is true that behind every bottle of wine there is always a story to tell, that of Paololeo wines is a simple and beautiful story, just as all the family stories are.
There have been five generations of winemakers who, united by a passion for wine and never leaving their land, have built a piece of history of the winery which, today as then, in located in the town of San Donaci, south of Brindisi.
The main focus of the Paololeo winery is the family and the territory in all its traditional expressions; the winery is flanked by the farm which today owns more than 70 hectares and an ancient farmhouse surrounded by vineyards; Primitivo, Negroamaro, white and black Malvasia of Lecce: these are the main autochthonous vines grown, followed by Chardonnay and Fiano.
Today it is a modern company of 35,000 square meters, equipped with a fully automated bottling line, a capacity of 120,000 hectoliters of wine and 1,000 French and American barriques for aging the wines.
The annual production is currently around 5 million bottles, of which 60% is destined for sale abroad in countries such as Denmark, Sweden, Norway, England, Germany, Switzerland, USA, Brazil and others.
Remaining faithful to tradition has always been Paolo Leo's goal, animated by the same hereditary passion that has accompanied the Leo family business for more than a hundred years.
Official page: www.paololeo.it
-15%
-10%
-15%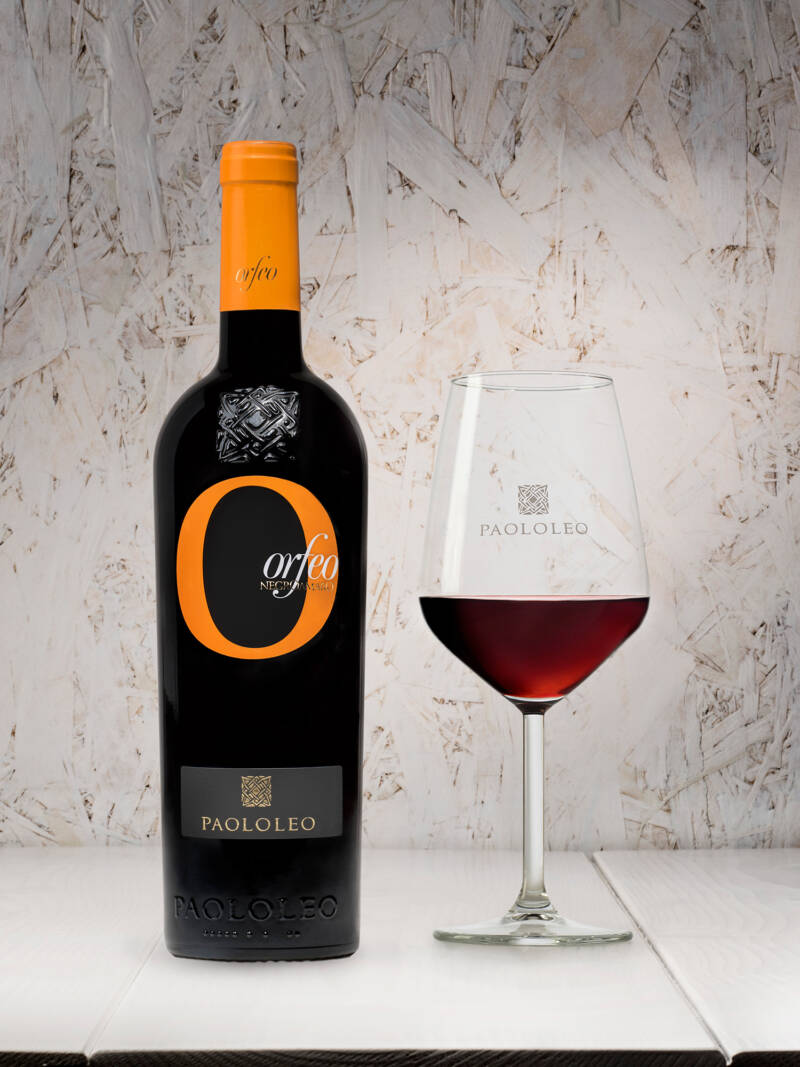 Orfeo
Negroamaro Puglia IGP