Sale!
Italy BOX
Wines from a territory of excellence
Disponibile
The Italy Wine Box allows you to taste the best wines from a territory of excellence: Salento.
Let yourself be transported by the organoleptic characteristics of Primitivo and Negroamaro, the two grape varieties that are symbols of Salento enology.
The BOX includes:
– 1 Btg Primitivo di Manduria DOP Passo del Cardinale – 75cl
– 1 Btg Negroamaro Orfeo – 75cl
– 1 Btg Primitivo Puglia IGP BIO Passitivo Biologico – 75cl
– 1 Btg Chardonnay Salento IGP Numen – 75cl
– 1 Btg Salice Salentino DOP Riserva – 75cl
– 1 Btg Puglia IGP Primitivo Rosè – 75cl
Available!
Description
The BOX includes:
Honors / Awards
| Honor / Award | Anno | Punteggio |
| --- | --- | --- |
| | | |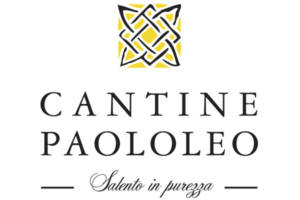 Cantine Paololeo
If it is true that behind every bottle of wine there is always a nice story to tell, the one of Paololeo wines is a simple but beautiful story, just like all the family stories are.
Today Paololeo winery is a modern company: it covers an area of 17,000 square meters and is equipped with a very modern winemaking system, a large barrel room and a cutting-edge bottling line capable of bottling  7000 bottles per hour.
However, the "heart" of all the current area under vines are still those 25 hectares where, at the beginning of the twentieth century, the great-grandfather began to vinify his grapes in Masseria Monticello. Then his nephew Paolo Leo inherited the land and built the winery.
Today it is still an heir, the namesake Paolo Leo, son of Nicola, to lead the new winery, together with his wife Roberta and his eldest sons Nicola and Stefano, who are paving the way for the younger brothers Francesco and Alessandro.
Official website: www.paololeo.it