Passitivo Bag-In-Box
Primitivo Puglia IGP - Annata: 2017
Esaurito
AGING PROCESS
25% of the wine is aged 12 months in French and American oak barriques
SERVING TEMPERATURE
18° C
IDEAL PAIRING WITH
Well-seasoned sauces, mushrooms, red meat, cheeses and cured meats.
TASTING NOTES
Overripe fruit aromas of black berry jam, black cherry and blueberry; raisin and vanilla nuances.
Not available
Description
In 2007, the young winemaker Nicola Leo decided to take advantage of the strong Salento sunlight to make a different Primitivo wine, with pronounced flavours of mature fruit but without being a sweet wine. A precise control of grapes ripening and their sugar content was carried out, and excellent results have been achieved through a pre-harvest withering technique that concentrated all the solid components of the grape, enhancing aromas and flavors in the wine. This particular technique, only feasible in regions with an excellent climate such as Salento, produces bold and structured wines, with an overripe fruit profile without, however, an overpowering sweetness.
GRAPE VARIETY: Primitivo
APPELLATION: Puglia IGP
PRODUCTION AREA: province of Taranto, southern-east Puglia
TRAINING SYSTEM: traditional low-yield puglian bush vine
SOIL: clayey
PLANT DENSITY AND YIELD: 4500 plants per hectare and 1.8 kg of grapes per plant
HARVEST: For the whole period of the harvest, samplings were made in the vineyard, taking grapes from different bunches; this procedure is used to determine the sugar content by means of a refractometric analysis of the obtained juice. In mid-August, when the grapes have reached perfect ripeness, a pre-harvest withering technique called "Il giro del Picciolo" is applied. It consists in choking the stem of the bunches in order to prevent the nutrition of the berries, thus inducing a natural drying in the plant. The bunches are left to dry for about 12 days, losing about 25-30% of their weight in liquids, and concentrating aromas and flavors before harvesting.
VINIFICATION: After destemming, the grapes are gently crushed, allowing the skins to remain intact for a better extraction of color. Fermentation takes place at a controlled temperature of 22-25 °C for 8-10 days. In order to obtain greater aromas and soft tannins, frequent pumping over and délestage are carried out. After the racking takes place the malolactic fermentation.
AGEING: about 25% of the wine is aged for 12 months in French and American barriques.
ALCOHOL: 14.5%
CALORIES: 101.5 kcal / 100 ml
TASTING NOTES: deep ruby ​​red color, with overripe fruit aromas of black berry jam, black cherry and blueberry; raisin and vanilla nuances. Full-bodied, with a great structure, velvety and smooth tannins well balanced by a good acidity. Long and lingering overripe fruit finish.
SERVICE: decant and serve at 18 °C
FOOD PAIRING: well-seasoned sauces, mushrooms, red meat, cheeses and cured meats.
BAG-IN-BOX FORMAT:Passitivo is also available in a convenient bag-in-box format, that is, a container with a plastic bag inside a cardboard box that guarantees the conservation of the wine. The mixing system connected to the box, in fact, prevents hyperoxidation, and is equipped with an external mixer tap.
In addition, the bag-in-box is the most rational container for storage, it is lighter, and therefore more ecological. A revolutionary system used by the Paololeo cellars for an award-winning wine like Passitivo!
Additional information
| | |
| --- | --- |
| Weight | 3500 g |
| Aging process | 25% of the wine is aged 12 months in French and American oak barriques |
| Vintage | 2017 |
| Alcohol content | 13,5% |
| Line | Passitivo |
| Temperature | 18° C |
| Type of wine | Still red |
| Vine Variety | Primitivo |
Honors / Awards
| Honor / Award | Anno | Punteggio |
| --- | --- | --- |
| | | |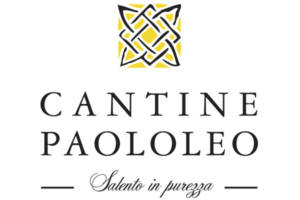 Cantine Paololeo
If it is true that behind every bottle of wine there is always a nice story to tell, the one of Paololeo wines is a simple but beautiful story, just like all the family stories are.
Today Paololeo winery is a modern company: it covers an area of 17,000 square meters and is equipped with a very modern winemaking system, a large barrel room and a cutting-edge bottling line capable of bottling  7000 bottles per hour.
However, the "heart" of all the current area under vines are still those 25 hectares where, at the beginning of the twentieth century, the great-grandfather began to vinify his grapes in Masseria Monticello. Then his nephew Paolo Leo inherited the land and built the winery.
Today it is still an heir, the namesake Paolo Leo, son of Nicola, to lead the new winery, together with his wife Roberta and his eldest sons Nicola and Stefano, who are paving the way for the younger brothers Francesco and Alessandro.
Official website: www.paololeo.it