Millefiori
Rosso delle Venezia IGP - Annata: 2019
Disponibile
GRAPE VARIETY
Corvina 60%, Merlot 40%
AGING PROCESS
12 months in first-pass and second-pass barriques
SERVING TEMPERATURE
18° C
IDEAL PAIRING WITH
Main courses of red meat and game, well-seasoned soups, cured meats and aged cheeses.
TASTING NOTES
Pronounced aromas of cherry, prune and chocolate
Available!
Condividi su:
Description
The softness and fruity character of Merlot nicely matches the vivacity of Corvina, resulting in a well-structured and concentrated wine.
GRAPE VARIETY: Corvina 60%, Merlot 40%
APPELLATION: Rosso delle Venezie IGP
PRODUCTION AREA: province of Verona, Northern Italy
TRAINING SYSTEM:  traditional pergola from Veneto and cordon trained, guyot pruned vines
SOIL: rocky
PLANT DENSITY AND YIELD: 5000 plants per hectare – average yield not exceeding 1.4 kg of grapes per plant
HARVEST: manual harvest at the beginning of October. Approximately 60% of the bunches are placed in small wooden crates of 5 kg each, which are then placed in the "fruttaio", a well ventilated environment in which the grapes will wither at controlled temperature and humidity until December. During this period, the grape will lose up to 50% of its original weight in water, thus concentrating colour, structure and flavours.
VINIFICATION: The grapes that do not follow the withering process are immediately processed; after destemming the grapes are not crushed to reduce skin damage and optimize the extraction of colour and flavours. Fermentation takes place at a controlled temperature of 22-24 °C for 8-10 days; frequent pumping over and delestage are carried out in the first stages of fermentation to obtain softness and carefully extract flavours and tannins. Towards the middle of December the shriveled grapes are processed, following a conventional red wine making process, and fermenting at 24 °C for 30 days. Finally, in early February the two wines are blended, and 50% of the wine obtained is aged in barriques.
AGEING: 12 months in barriques
ALCOHOL: 14% vol
CALORIES: 98 kcal / 100 ml
TASTING NOTES: deep ruby ​​red color, with pronounced aromas of cherry, prune and chocolate. On the palate it is full-bodied, soft and round, pleasantly spicy and with a long and persistent finish of dried fruit.
SERVICE: 18 °C
FOOD PAIRING: main courses of red meat and game, well-seasoned soups, cured meats and aged cheeses.
Bottle with screw cap
Additional information
| | |
| --- | --- |
| Weight | 1650 g |
| Aging process | 12 months in first-pass and second-pass barriques |
| Vintage | 2019 |
| Size | 75 cl |
| Alcohol content | 14 % |
| Line | Regionali |
| Temperature | 18° C |
| Type of wine | Still red |
| Vine Variety | Corvina 60%, Merlot 40% |
Honors / Awards
| Honor / Award | Anno | Punteggio |
| --- | --- | --- |
| Decante 2011 | 2009 | Mention |
| IWC 2011 | 2009 | Silver medal |
| IWSC 2011 | 2009 | Bronze medal |
| Decanter 2015 | 2012 | Bronze medal |
| IWS 2015 | 2012 | Silver medal |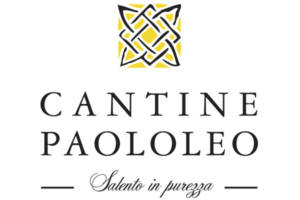 Cantine Paololeo
If it is true that behind every bottle of wine there is always a nice story to tell, the one of Paololeo wines is a simple but beautiful story, just like all the family stories are.
Today Paololeo winery is a modern company: it covers an area of 17,000 square meters and is equipped with a very modern winemaking system, a large barrel room and a cutting-edge bottling line capable of bottling  7000 bottles per hour.
However, the "heart" of all the current area under vines are still those 25 hectares where, at the beginning of the twentieth century, the great-grandfather began to vinify his grapes in Masseria Monticello. Then his nephew Paolo Leo inherited the land and built the winery.
Today it is still an heir, the namesake Paolo Leo, son of Nicola, to lead the new winery, together with his wife Roberta and his eldest sons Nicola and Stefano, who are paving the way for the younger brothers Francesco and Alessandro.
Official website: www.paololeo.it
-15%